Listening to: Sarah McLachlan - Drifting
Feeling: Haze-d out

Well, I have to do a back dated entry because Friday was a fucked up day in the office, the power went off again; no air-cond on a bright haze-filled day. Take that, HUH HUH HUH~ So, let's not talk about office on Friday but I am happy to announce that I escaped ran out towards freedom at about 4-ish to escape the stuffy and hot office.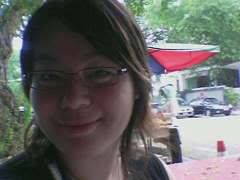 I can't resist. I am a camera ho!!
Went to Frienster again, a big turnout. Though most were late but we stayed till 3, I think they had to chase us out.. can't really remember. They took a picture of us, maybe to get us to stay out next weekend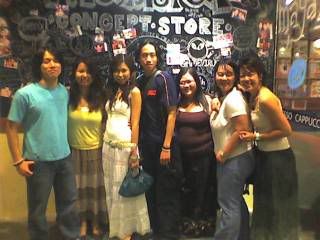 No entry to these idiots who overstayed their welcome and ordered only a cup of brewed coffee

After leaving Friendster, we went to our second home, the second Central Perk, I have no name for it yet, so for the time being it shall be the 24hour Heaven.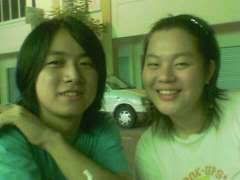 Ho, ho ho-ing at 5 in the morning with Kst.

Me, Gem, Gigi, Sarah N and Kst stayed there till 6-ish, *Record time for Kst, he usually leaves after 12. yay!~* talking about everything under the sun. About relationship, life and other sexually explicit things that we shall not mention here. Arrived home at about 7am-nish. Slept till 3... ah... bliss....