Listening to: Dragon Ash - Ending from Battle Royale
Feeling: Gung-Ho!!!
This is gonna be a full picture update from LingZhi's birthday!



Group piccie taken at Jushi, Plaza Damas
Me and LingZhi doing the kawaii thing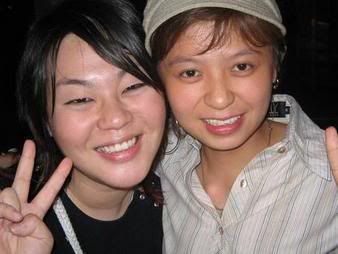 Another one of me and LingZhi. OMG, where's my eyes?
Group piccie taken at dLounge, Plaza Damas. Come here for great ambiance and cheap beer!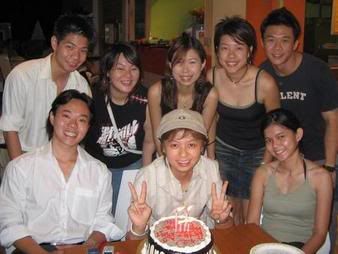 LingZhi with her delish birthday cake!