Listening to: James Blunt - You're Beautiful
Feeling: Eerily excited about work



Damn right I support Cedric Diggory. He's a hot-ass mother fucker. Yum Yum Yum...

*slaps face*

Ah!!!

I cannot perv on young kids. I cannot perv on young kids. I cannot perv on young kids. I cannot perv on young kids. I cannot perv on young kids. I cannot perv on young kids. I cannot perv on young kids. I cannot perv on young kids. I cannot perv on young kids. I cannot perv on young kids. I cannot perv on young kids. I cannot perv on young kids. I cannot perv on young kids. I cannot perv on young kids. I cannot perv on young kids. I cannot perv on young kids. I cannot perv on young kids. I cannot perv on young kids. I cannot perv on young kids. I cannot perv on young kids.

Damn, he is hottttt~

Because of him, well, maybe also because of the unicorns and flying objects that will appear in the Goblet of Fire I am damn excited and can't wait to actually watch the movie itself instead of replaying the trailer a thousand and one time.

So because of that, I was determined enough to log on to
GSC Cinemas
to book the tickets. I hate queuing up for a ticket only to get to the ticket counter guy to tell you that the tickets are sold out even before the counters opened. Damnit. Sure enough, the booking are all full. ALL full I swear, GSC One Utama is showing about 20 shows a day and they are all fully booked. Tried
TGV Cinema
and got the same response. Tried GSC at KLCC, same thing and in the end I gave up. Told G that we shall watch it another day next week.

Incidently, I've just finished reading 'Harry Potter and the Half-Blood Prince'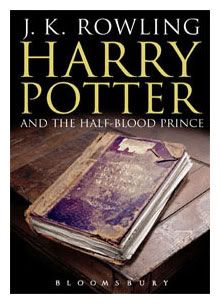 My Preciouuussss

I'm telling you, this book kicks ass. Stayed home for about two days, stayed up for 2 nights to finish off the book, I happilly read and read and read and actually wanted to say 'Accio Book' and hoped that my book would fly over. Those non Potter fans, read the god damned book.

Feel so sorry that this fantastic series of book will come to an end in about 2 years time. Guess for now I should just be contented with what the film has to offer...



Sighs... Cedric's hot.
Wait for me Cedric, I'll be seeing you soon.