Nothingness
Feeling: Kinda Sleepy

Dang! It's technically Sunday morning and I hate the feelings of Sunday mornings for only one reason: Monday tomorrow. Erg!

At least I had a good Saturday. Got back from Delaney's 9th Anniversary. Had free booze and good food, not to mention great fun. Jay was supposed to join up but when we got there and checked out the scene there were no chicks as promised. Had to sms to tell him. I don't want him to get his lazy ass over here and sulk when the chick count is at negative 10. As expected, he replied by saying he won't be able to make it and asked us over to his place for drinks after that. (which unfortunately didn't happen as well because he had last minute plans)

More on that when I get the pictures from HamHam. For now, some pictures from way back from my phone. Was too lazy to upload them before and finally for myself to transfer the pictures over and uploading them on photobucket.com. Here we go...

1. The new toy

A while ago, Hamham bought this cool new gadget.


Sissy concentrating on Hamham's gadget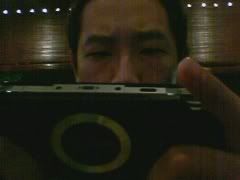 Ohh, its a PSP. Sissy racing virtually
G looking stressed while poking on Kst's Nintendo DS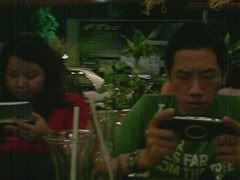 Wah, look at them, so concentrating!! Kakaka

My mom would say, 'If only you're as hardworking when it comes to studies. :p

2. Crazy Siblings
One night, my brother and sister got hold of my phone and started taking pictures. The results? Disastrous... I guess the cam-hoing tendencies has been passed on to my siblings too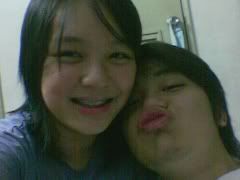 Being crazy as usual
Getting crazier still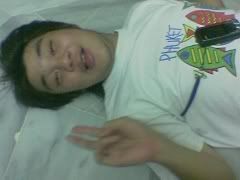 The biggest cam-ho, EVER!

3. Pretty Pictures
No reason why I'm putting up these pictures, Just thought they looked nice. Love lotus! Flowers so pretty but they didn't last long. Prolly lasted less then a day. Sigh.. Beautiful things do not last... (the flowers were sent over as a press invite. NICE!)


It came in a fish bowl(?). err.. nice!!!!!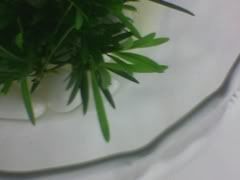 This is like, one of my fave piccies

4. Random cam-hoing pictures


Me and G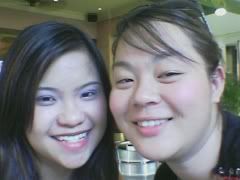 Me and KatKat
Pretty Pink Drink from Chui Sui Station at Setapak. NICE!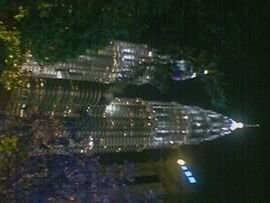 KLCC at night

Argh, that's it for now. So tireeeddd! Gonna read a bit more and then sleep! Glorious weekend: I'm-so-gonna-sleep-in-then-head-for-Starfucks-tomorrow.