Post dated entry...


Listening to: Fish Leong - Ke She Bu Shi Ni
Feeling: Blah-Blah-Blah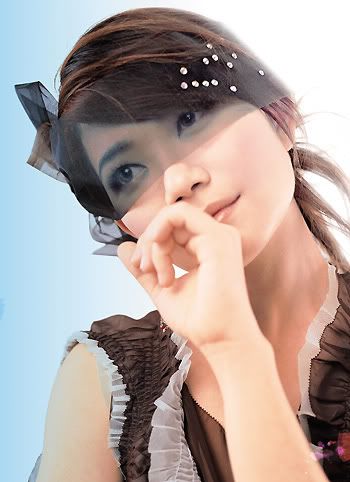 So Saturday came and went... The Fish concert was... SPECTACULAR!!!

Well.. Maybe I was just being biased cause I like her loads and stuff but then she was really good. The costumes, songs (though I felt a bit disappointed that they didn't play a few songs I heart but then it was still good), the dance routines..

I teared throughout because it feels damn overwhelming wei..There is this 'Gosh, damn amazing right? feeling. Fish's from Malaysia so she told the audience how hard it was to break into the Malaysian market, how she misses her family and stuff like that. And then in the end, for encore, she sang her late father's favorite song and they showed her mom and she was crying and I was crying and Sarah N was crying and Kst was crying.. SOOO CHAMMM

The concert was fab but getting there, parking and security was not. Me and G left at about 6 o'clock so that we could get a good parking. The drive from my place to Bukit Jalil stadium would usually take about say.. 45 minutes tops? But unknown to us, there was a football match going on in the next stadium. It was Selangor VS Perlis and ohmygoditwassofreakingjammeditwasnotfunnyatall.

Me and G got stuck till 8pm. (On the upside, we saw some cute policemen!! Skanky we are!!!). Sarah N, Kst, Arihito and Gem got there about 6ish and waited for us until then. I kinda freaked out because 4 of the tickets were with me and if I'm late that would mean that all of them will have to get in late as well. So in the end, after driving slower than a tortoise, we reached the carpark entrance. Can you imagine the horror when I saw the entrance closed? In the end, I drove on and left my car beside the highway and made a dash for the stadium. (Fish commented, at the end of the concert that it someone told her that there were a lot of cars outside because there was no more parking in the carparks. Then she said that it was touching that we had just dumped our cars beside the road just to watch her concert. She's so sweet!!!)

The security. My god, they were good. In fact, they were too good. I know it was partly my fault for ignoring the warning of no pictures but then I just HAD to take a picture of Fish to post it here so I took a quick snap of her performing. And the next second, I got caught by one of the guards. Fine I was willing to send my phone to the safe but then the guard did not need to be so mean to me. Bloody.. What the hell man... He was talking to me rather rudely.

Oh well.. I missed one of favorite songs, Ting Bu Dao, so I was fairly pissed. Apart from that unfortunate event, everything went well.. it was an emotional affair but it was good. Bought her new CD at the venue and it rocks like mad. God, it's so good. Will rant on later.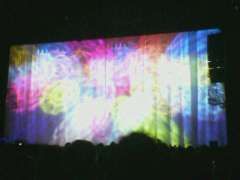 Picture of the stage before the concert started